In the early 2020s, I began working more concertedly on imagining, envisioning, and prefiguring the near-future through the lens of storytelling. This group in particular – Stories from the Future – has been, and is, a critical part of how these ideas have formed and developed. This artifact – a short video from the future – discusses the implications of this work ten years after completing this project.
As a part of this work, I am writing a manuscript that will discuss our collective process in more detail, noting the context in which Stories from the Future took place: a global pandemic and wholesale migrations to online telecommunications; a reckoning with racial and colonial violence; and ongoing climate change. This manuscript will highlight how we incorporated these ideas and will discuss the artifacts themselves in light of these ideas and context.
For now, this short video/artifact explains how these ideas were taken up after our project was 'done,' noting the ways in stories and storytelling are more important now than ever as we all proceed into unchartered territory.
Music
Track – salt on face (used with permission from artist)
Artist – perila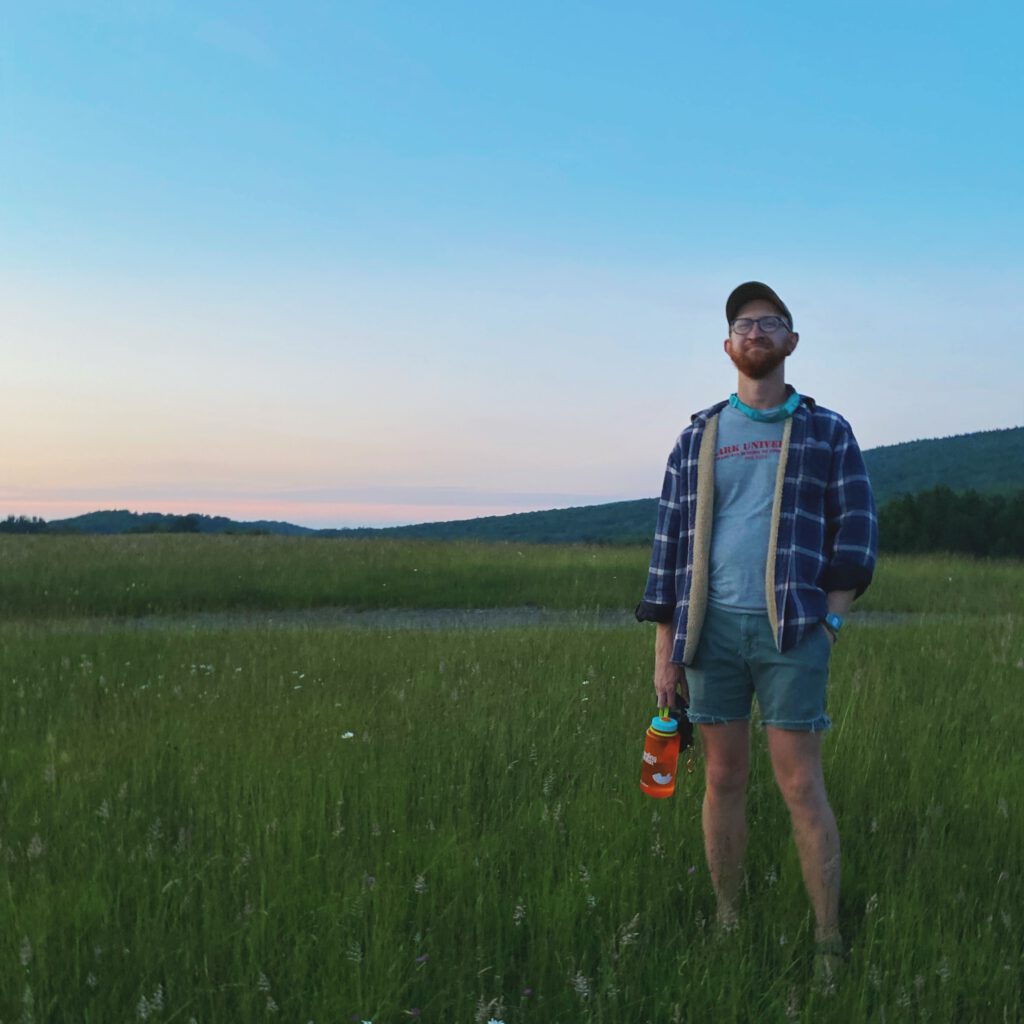 Dylan Harris
Dylan M. Harris tells stories about storytelling. He lives with his partner and dog on a floating island in the former Gulf of Mexico, where he writes, teaches, and continues to imagine just futures for both humans and non-humans (though that distinction is becoming more and more unnecessary). In 2020, he was an Assistant Professor of Geography & Environmental Studies at the University of Colorado Colorado Springs, and he co-facilitated the original Stories from the Future workshop. These days, he is still a professor of sorts. Twitter: @dylanmattharris Instagram: molotov_cocteau.
---